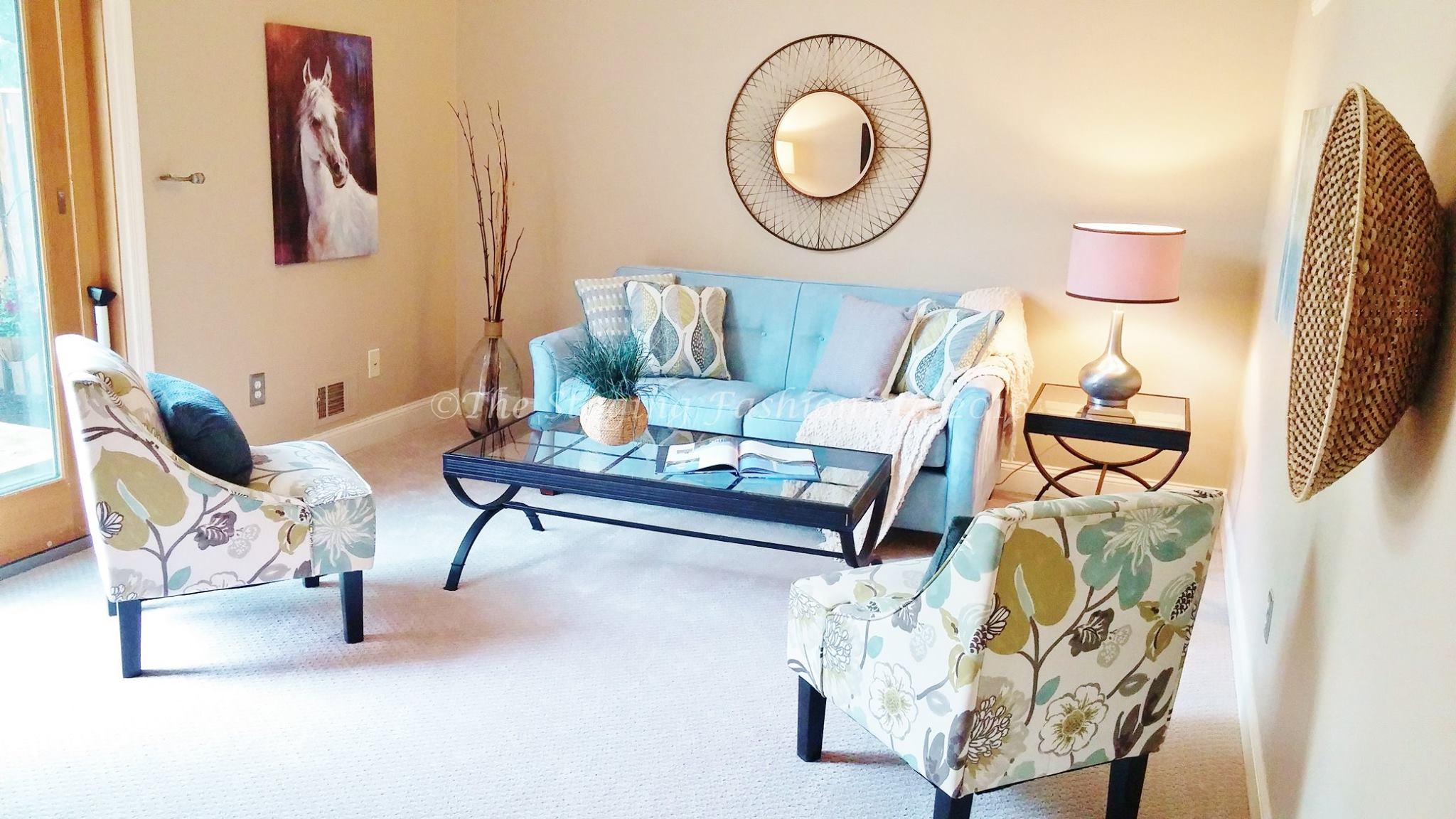 Whether on a team supporting other Selling Agents or as an individual Seller's Agent, I completely believe in the value and importance of selling homes that have been completely prepared for sale.  What do I mean by that?
These homes have been depersonalized, dusted and cleaned – including the windows, kitchen appliances shined up and or polished and of course the home must be STAGED!!!
What is home staging and why is it so important for you the Seller? I love this very straight-forward and simple definition from Realtor.com:
"Home staging—where you decorate your house in an effort to entice buyers to bite…"
So the home is "staged" or decorated in a specific way in order to encourage Home Buyers to want to live in it and make an offer on it.  Is that a bad thing?  Not at all! Isn't that what we're trying to do?  We're trying to get your home sold as quickly as possible and for highest price possible!
So the question many Sellers ask is: "Why in the world should I spend money on a place if I'm moving out?"
Simple answer – Because it can get you more money for the sale of your home!
Staging has taken the residential real estate industry over. It is a major focus of television programs on HGTV (Home and Garden TV). Home Buyers now want the "HGTV Effect" when they go house shopping. 
According to the National Association of Realtors' 2017 Profile of Home Staging, 77% percent of Home Buyers' agents said staging a home made it easier for a buyer to visualize the property as a future home.  Additionally, Buyers were more willing to walk through a home they saw online, and Buyers' agents identified that staging would positively impact the home value if the home was decorated to a Buyer's taste.
They say "a picture is worth a thousand words", so take a look below at photos from a very well maintained property that originally expired without selling for over 90 days. After me and my team took over the listing, staged and rephotographed it –  it had an offer 2 days after the Open House and was SOLD!
After viewing those photos, which one would you have been more motivated and excited to buy – the BEFORE Staging photo or the AFTER Staging photo? Hands down, the after staging photo!  So let's give that excited feeling to the Buyers of your home!
Staging Ultimately Benefits Your Seller
A well-dressed, sparkling house can garner lots of attention, and potentially sell very quickly. This is true regardless of whether the market is cold or hot. In a cold market, buyers don't have to settle for anything less than the best. Why should they spend time and money fixing up a distressed home when a staged house looks great and is move-in ready? In a hot market, buyers can go into feeding-frenzy mode, focusing on the hot property of the week and ignoring the others. So you want your property to be the hot one, with buyers going crazy in their efforts to outbid each other.
Ask yourself, which is better?  Having a home on the market for 60 or 90 days with no offers, and paying the mortgage every month on it, and making price reductions to try to get someone – anyone –  to make an offer on it – or having one or more offers on a home shortly after it hits the market and going to closing in 30 to 45 days?  I think we already know that answer to that question.
The awesome staging work showcased in this post was performed by The Staging Fashionista, Mannie Ferguson.  I also I work with other professional staging companies.
Let's talk about what my team and I would do to get your home Staged, and more importantly to get it SOLD!
Text or call me on 571-419-8666.