Why Buy with Meki Cross?
Because I love helping buyers find their dream home!
Finding a new home is exciting, but it requires a lot of forethought and advance preparation.
When You Work With Me, You Get:
A knowledgeable and professional Real Estate Agent backed by an experienced and professional team
Home search results specifically customized to your needs and preferences delivered to you as soon as they're listed from my Home Search App
Simple Showing Requests via my Home Search App
Accurate Buyer Market Analysis Reports so that you can be confident about your offer to buy
A committed ally to negotiate on your behalf
---
Once Your Offer is Accepted: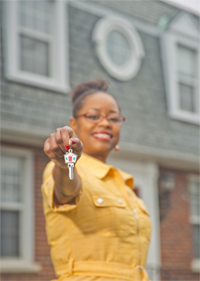 I will diligently work with you, making certain you understand all of the conditions and obligations of your contract; and I will guide you through appraisals, inspections, and more. When we finally reach your closing date, you will be handed the keys to your new home!
Let's Get Started
Click on the link to try out my RealScout Home Search App